I like learning new figures of speech and little idioms that have maybe gone by the wayside or perhaps were never adopted in our own culture. Sometimes I'll toss them out in a sermon or a class, because occasionally I like being a pretentious jerk. For example, the phrase "Sixpence none the richer" is an idiom* that dates back a century or so in England. It basically means "to waste your time doing something that offers no value." In other words, you put in the time and energy and what do you have to show for it? Bupkis.
It reminds me of the way James describes the origins of sin…
But every man is tempted, when he is drawn away of his own lust, and enticed. Then when lust hath conceived, it bringeth forth sin: and sin, when it is finished, bringeth forth death.


James 1:14-15
James uses an analogy of human birth to describe the way sin comes into our lives. It begins with a temptation, which leads to conception, then delivery, and finally a newborn little hellion monster called sin. Now, I've never given birth before, but I'm told it's painful. I did once bang my pinky toe into the leg of a table and that hurt for a good thirty minutes. So, ya know…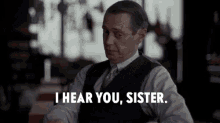 Anyway, the point is sinning is a process. It takes a lot out of you. It drains you. But, after doing the sin—whatever it may be—ask yourself; what did it accomplish? Was it worth it? No. You're not even sixpence richer than you were before. Sin is a waste of time, a waste of thought, and a waste of energy, all of which could be better spent in the service of God, where such accomplishments do carry with them great reward.
~ Matthew
*Sixpence None the Richer is also an indie band from the 90s, famous for their lovely little pop ditties "Kiss Me" and a remake of the classic La's song "There She Goes," two tunes I probably heard a million and one times on the radio growing up; back when the music on the radio was good. Get off my lawn.